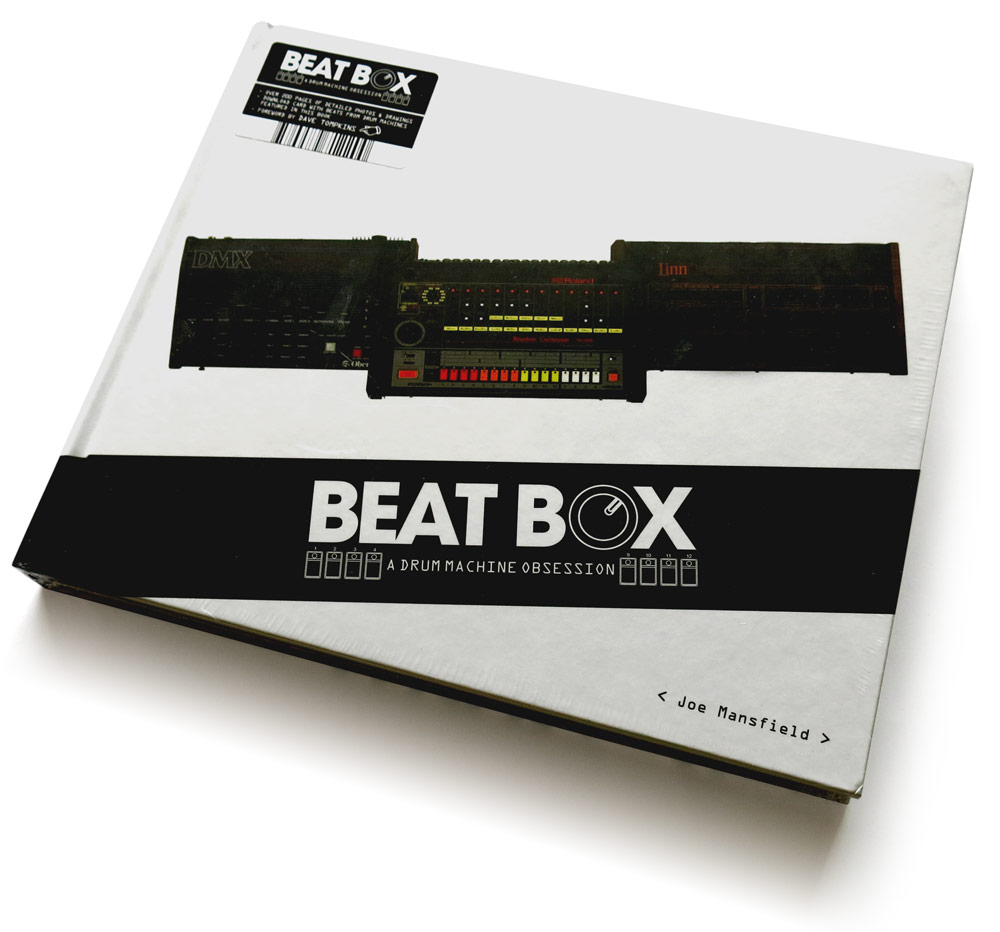 "Joe Mansfield's 200-page Beat Box: A Drum Machine Obsession is one of the best coffee-table books we've seen in a while. This features 75 drum machines from the author's personal collection, with more than 200 outstanding photos by Gary Land, and Foreword written by Dave Tompkins.
This collection of drum machines started nearly three decades ago in 1986 with a TR-808. Mansfield was a young hip-hop producer at the time who went on to produced for Ed O.G. ("I Got To Have It" and "Be A Father To Your Child") and later founded Traffic Entertainment and Get On Down. His obsession with drum machines continued all these years, and with this book it has finally spilled out of his home and climate-controlled storage space into the world at large.
At the core of the book are some gorgeous photos of the drum machines. Along with the pictures: background and facts about each machine gathered by Mansfield; archival advertisements; interviews with master drum machine programmers and innovators including Davy DMX, Schoolly-D, Marshall Jefferson and Roger Linn. The range of drum machines covered spans several decades, from the 1950s to the late 1980s.
Mansfield's collection has never been about hoarding trophies: he's worked with all the drum machines in the book. This attachment gives the book an authentic feel rather than a cold catalog of objects. And as any good drum machine manipulator knows, the machines can have soul. Mansfield reminds us that drum machines have been used in the rock and pop world since the 1970s: Sly & The Family Stone, Kraftwerk, YMO and Blondie made classic tracks with drum machines. In the 80s, artists like New Order to Prince made soulful art with drum machines.
All of these aspects encompassing the wide-ranging and complex history of drum machines are documented and discussed in words and images in Beat Box. It is part encyclopedia, part coffee-table photo book, and all obsession." – Stones Throw Records
The official release date is December 3rd, but we're aiming to have books shipping before Thanksgiving (November 28).