Mash Up Of Pet Sounds……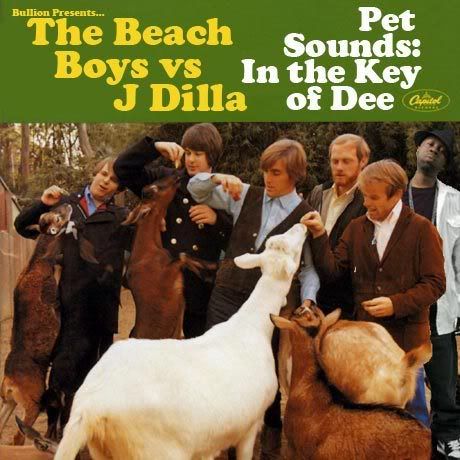 A new mash up of Pet Sounds has been made, this time by producer Bullion. And surprise, this one is actually really good!!
Bullion has taken all of the original tracks from Pet Sounds and spliced them together with the music of J Dilla to make some very interesting hip hop style remixes that I could imagine anyone of these fine artists performing.
01 Pet Sounds
02 Sloop Jay D
03 Let's Go Away For A While
04 I Just Wasn't Made For These Times
05 Here Today
06 Caroline, No
07 God Only Knows
08 You Still Believe In Dee
09 I Know There's An Answer
10 Wouldn't It Be Nice
11 That's Not Dee
12 I'm Waiting For The Day
13 Don't Talk